West Java West Yorkshire Coop Movement
Collaboration with Jatiwangi Art Factory
May 2018 – ongoing
This new project is a collaboration with Indonesian arts collective Jatiwangi Art Factory (JaF) to develop cooperative movement linking regions of West Yorkshire and West Java. In collaboration with Pavilion in Leeds we are initiating a series of commissioning, exchange and residency opportunities between West Yorkshire and West Java. The collaboration centres around Village Video Festival, a project JaF have been running annually since 2009 in the rural-urban area where they live and work. Taking place over two-weeks, the festival model engages artists and the local community in the production and presentation of videos.
First events as part of the collaboration were 10 day research trip to visit locations around West Yorkshire and meet with various community groups, artists and villagers. The first exchange was with JaF members Ismal Muntaha and Bunga Siagian. The project will unfold throughout 2018-19.
Tools for Conviviality, 21 May 2018
Swarthmore Education Centre, Leeds
Pavilion Artists' Moving Image Network Meeting, 23 May 2018
Swarthmore Education Centre, Leeds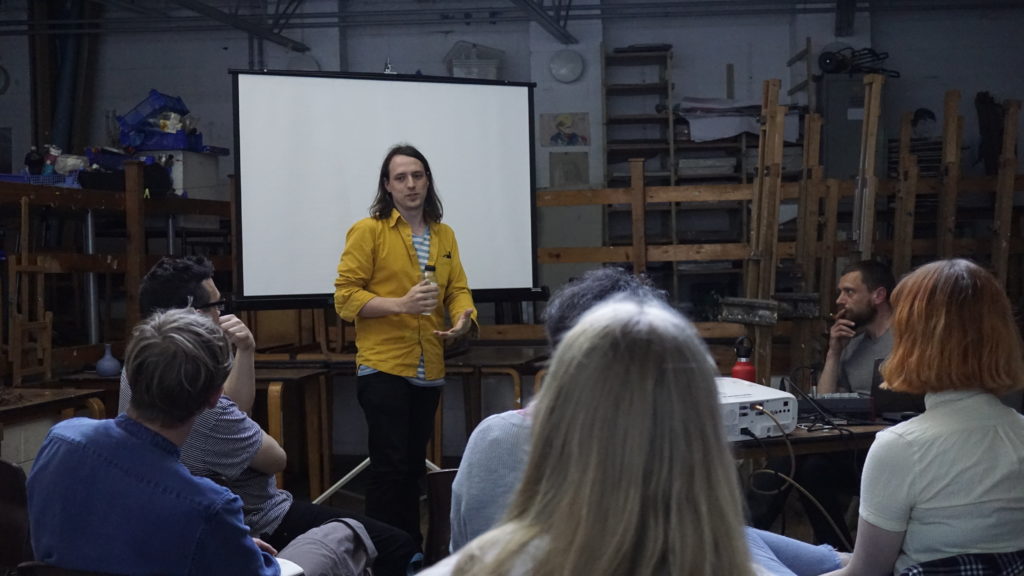 This collaboration is kindly supported by the British Council.