Major of Hackney visit to the An Viet Foundation archive project
Hackney Archives, London, 11 February 2022
In February 2022 the Mayor of Hackney, Philip Glanville, visited the An Viet Foundation archive, the largest known collection of British-Vietnamese historical documents, currently stored at Hackney Archives. The visit was arranged to discuss the work being carried out by a team of local heritage specialists, including archivists, conservators and volunteers, to preserve the records co-ordinated by Hackney Archives and the An Viet Foundation steering committee of which I am a member. 

I am delighted to be able to personally support this vital project. Seeing for myself the great work being done by the team of archivists, conservators and volunteers at Hackney Archives was so powerful and their work in preserving this important collection is crucial to ensuring we remember the long contribution of the Chinese, Vietnamese and other South East Asian communities to the borough and its economic and cultural life. It also helps us tell the stories of our proud and diverse migrant history so that we can cherish them for future generations in Hackney. It is a reminder to us all of the deep challenges many communities faced as they built their home here. We're grateful for this fund which will help us work with the community to stop the loss of this valuable heritage, keeping these chapters of our past safe and accessible to everyone. – Mayor of Hackney, Philip Glanville
The visit and discussion were documented as part of long-term film project Handle With Care exploring issues of the invisible labour around two distinct archives, the An Viet Foundation in Hackney and the Vietnam Film Institute in Hanoi supported by British Council's Heritage of Future Part project in Vietnam and TPD Centre for the Development of Movie Talents. This archival show-and-tell was arranged by the Hackney Archives (Etienne Joseph and Diana Le) and the An Viet Foundation steering group (Tamsin Barber, Jabez Lam, Kim Lau, Cường Phạm, Georgina Quach, Vicky Sung, Moi Tran, Toan Vu). Thanks to the archive staff, National Conservation Centre, volunteers and fellow members of the steering group.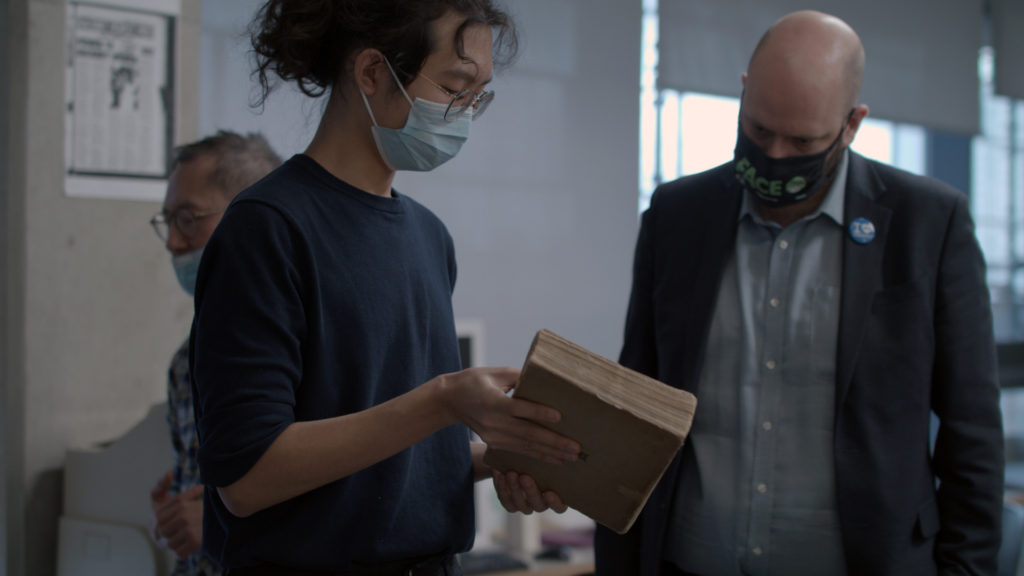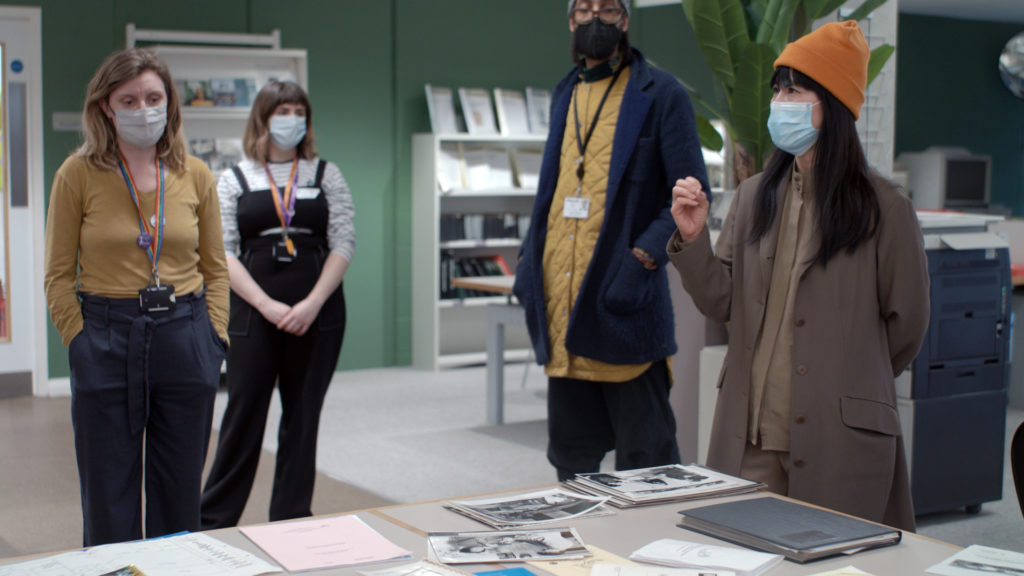 Further details on the ongoing work to preserve this invaluable collection can be found here Brighter Future Ahead for the An Viet Foundation Archives .