Bangkok Sound Delay
George Clark & Tanatchai Bandasak
35mm, Thailand/UK, live two channel stereo sound, approx. 20 min
Between 22 Jan- 6 Feb 2012 George Clark shot nine 100ft rolls of 35mm film of street scenes, hospital, sleeping dogs and aerobic classes in and around Bangkok. Three years later Tanatchai Bandasak, guided by Google Maps, made a series of field recordings at the same locations. Traversing a period of political change, these fragments—assembled for this collective listening event—mark ellipsis and erasure in the city.
These unfinished fragments were brought together for the first time as a live performance on 20 September 2019 at the The Gymnasium Gallery, Berwick Film and Media Arts Festival to accompany the Anamistic Appartus programme and my exhibition Double Ghosts.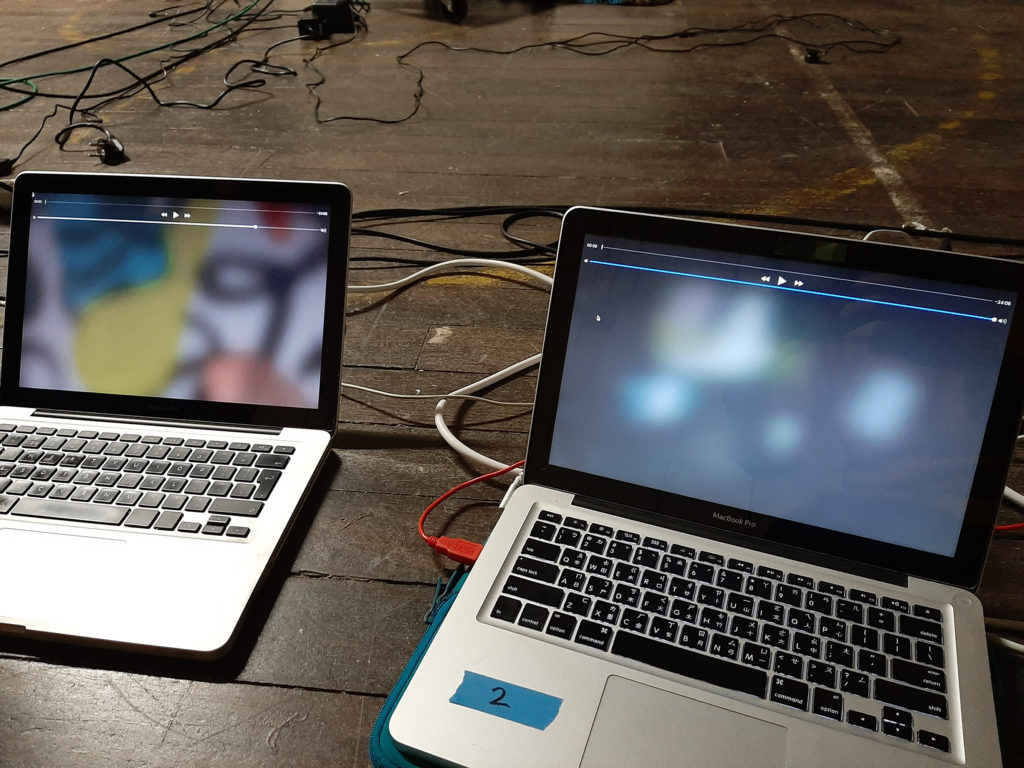 Tanatchai Bandasak (1984) studied at Thammasat University in Bangkok, Thailand, and École Nationale Supérieure D'ARTS Paris-Cergy, France. His work involves video, photography, found objects and installations, and has been exhibited in National Museum (Bangkok), Tang Contemporary Art (Bangkok), Nova Contemproary (Bangkok), Ygree (Paris) and Kadist Art Foundation (Paris). His films have screened at International Film Festival Rotterdam, Recontres Internationales, WNDX Festival of Moving Image and Bangkok Experimental Film Festival. In 2019, he was artist-in-residence at NTU Centre for Contemporary Art (CCA), Singapore.