Sunday, January 15, 2017, 7:30pm
Los Angeles Filmforum presents
A Distant Echo, by George Clark
At the Spielberg Theatre at the Egyptian, 6712 Hollywood Blvd, Los Angeles, CA 90028
Filmmaker George Clark in person! Los Angeles premiere!

"Filmforum kicks off our 42nd year with our friend George Clark, who is returning to Los Angeles to present his feature film A Distant Echo. Mythic, quiet, and beautifully shot on 35mm film in various California deserts, Clark's film explores themes of culture, cultural excavation and appropriation, and the construction of history. Playing with movement and light in natural settings, with a glorious score, layered with a dialogue of two explorers, the film re-enacts the negotiations of an archaeologist from Cairo with members of an Egyptian tribe who guard ancient culture hidden in tombs lost in the desert. The scenario for the film was adapted from the 1969 Egyptian film A Night of Counting the Years, directed by Shadi Abdel Salam, creating a layered story with echoes of ancient Egypt, reflections on the diversity of desert ecology and recent archaeological digs for lost Hollywood film sets. Working in collaboration with the musician and composer Tom Challenger, a new choral composition was created and recorded for the film, drawing on traditional and modern acoustic techniques to reflect the shifting sands of the desert landscapes." – Los Angeles Filmforum
A Distant Echo draws on the history of Hollywood's fascination with ancient Egypt. This special screening and the US premiere of the film will take place in the historic Egyptian Theatre on Hollywood Blvd. Opened in 1922 the cinema was built by showman Sid Grauman and real estate developer Charles E. Toberman. The lavish movie palace was designed by Meyer & Holler architects and took 18 months to construct. The design was influenced by public fascination with ancient Egypt prompted by Howard Carter's famous expeditions in search of the tomb of Tutankhamun that was eventually discovered on November 4, 1922—just two weeks after the Egyptian Theatre opened. Cecile B. Demille's The Ten Commandments was premiered at Egyptian Theatre on December 4, 1923.
A Distant Echo, Egyptian Theatre Poster designed by Lucas Quigley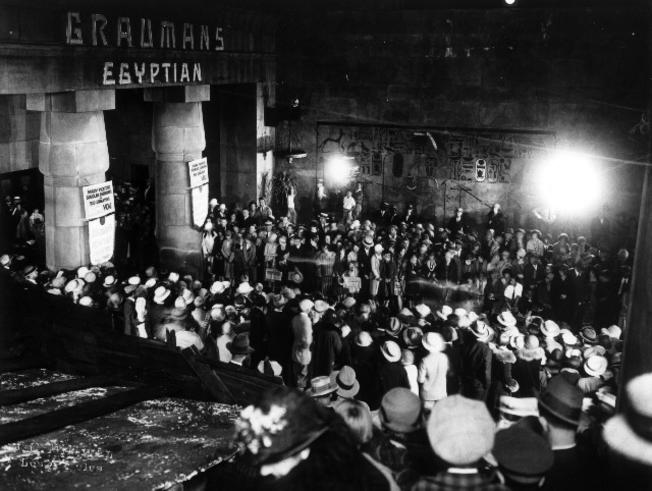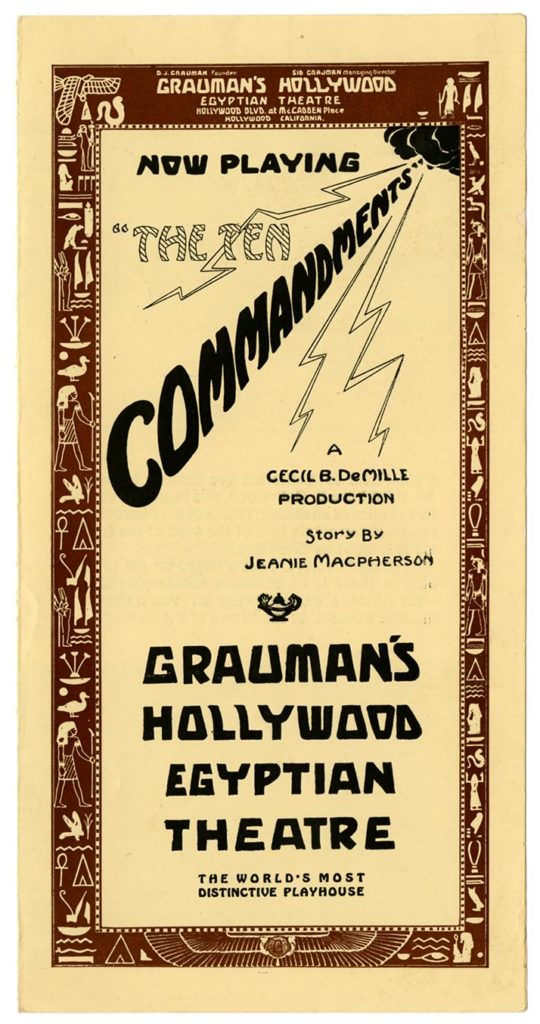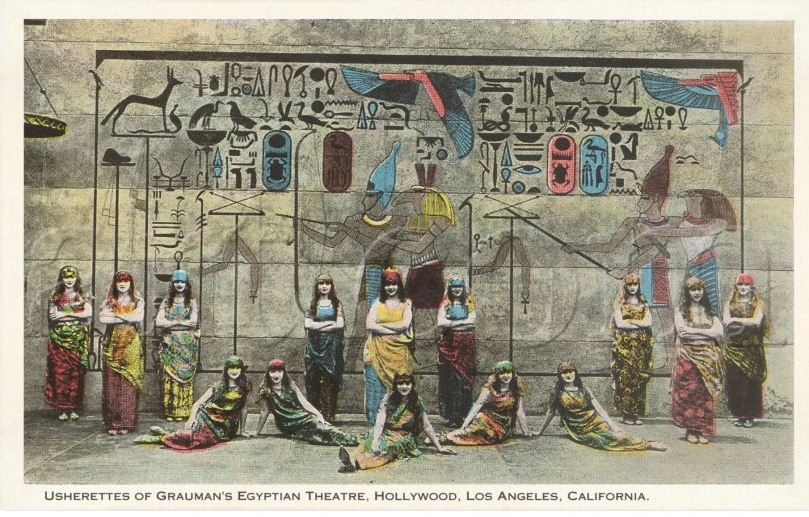 Tickets: $10 general; $6 for students/seniors; free for Filmforum members. Available in advance from Brown Paper Tickets at or at the door.
Los Angeles Filmforum is the city's longest-running organization dedicated to weekly screenings of experimental film, documentaries, video art, and experimental animation. 2017 is their 42nd year.
For more information: www.lafilmforum.org or 323-377-7238