Mother Bank Band open Biennale Jogja, October 2021
6 October – 14 November 2021
Mother Bank was presented at the Biennale Jogja XVI Equator #6 including debut performance of the Mother Bank Band on the opening night of the Biennale on 6 October 2021. Mother Bank is the latest collaboration of Badan Kajian Pertanahan / Land Affair Study Agency and West Java West Yorkshire Cooperative Movement.
Members of the Mother Bank worked with musicians from Jatiwangi art Factory to write and create songs inspired by their everyday lives. All songs were performed by members of the Mother Bank who worked over 5 moths developing the songs while working their day jobs as tile factories workers, truck drivers, street food vendors and housewives. The performance was part of presentation organised by the Land Study Agency including an installation and investment presentation of the Mother Bank at the Jogja National Museum.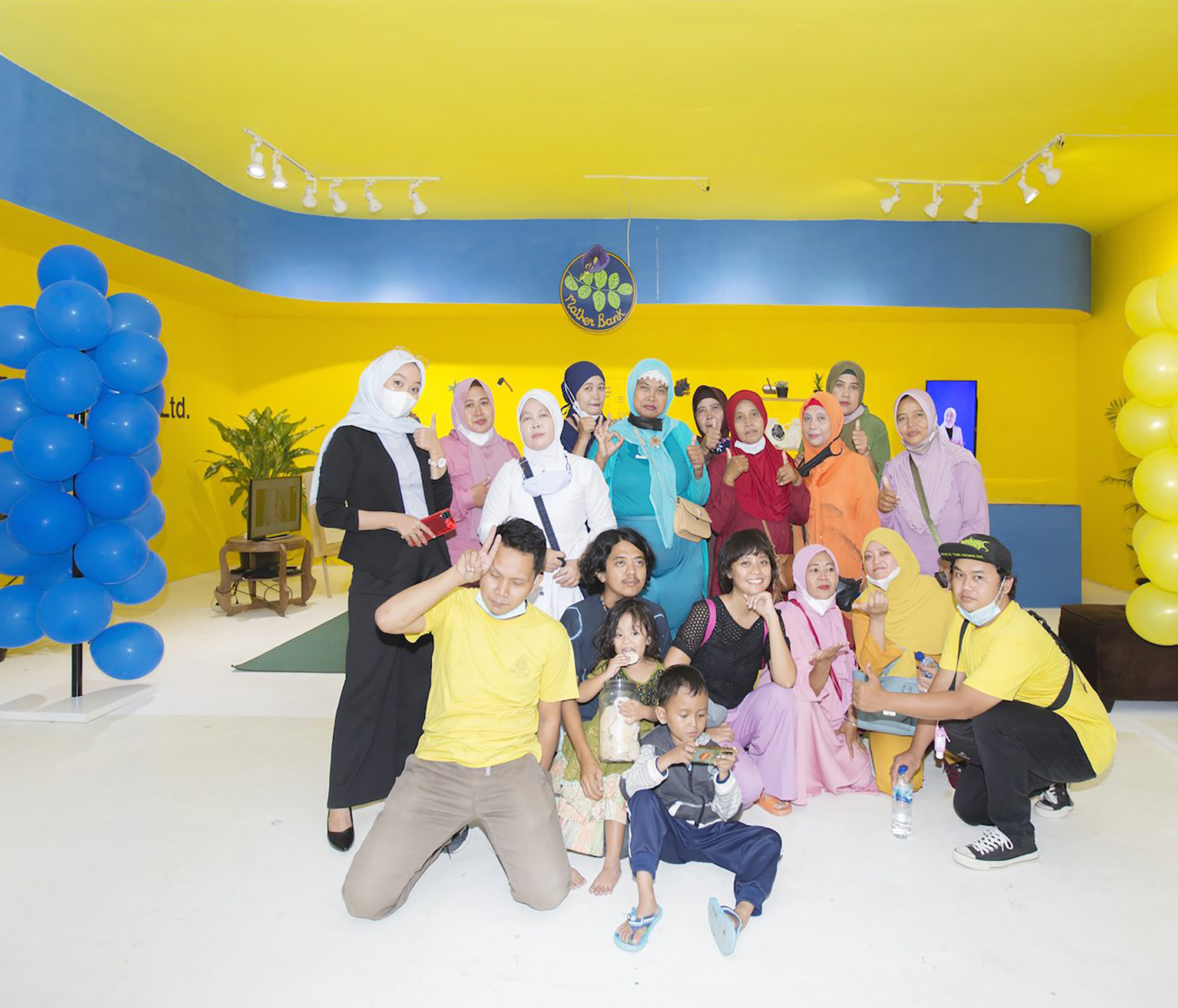 Read account of the performance here:
https://biennalejogja.org/2021/en/mother-bank-band-music-without-bank-interest-and-instalments/