'Get Out and Push!'
Focal Point Gallery, Southend-on-Sea, UK
12 May to 19 August 2018
'Get Out and Push!', an exhibition that begins with the British Free Cinema film movement of the late 1950s. The term 'free' is used loosely to denote a programme of films having been made free from propaganda, under independent circumstances or free from technical and social convention.
As a precursor to the British New Wave, Free Cinema marked a broader attitudinal shift in cinema and the arts against the exclusion of whole areas of life. Through a supporting programme of film and events, the exhibition will examine how the movement reflects the present challenges and methods of resistance employed by filmmakers and artists alike. This will include a temporary cinema space built into gallery one.
Including works by Lindsay Anderson, Michael Grigsby, Lorenza Mazzetti, Robert Vas and Free Cinema Seven: George Clark, Redmond Entwistle, William Fowler, Matthew Noel-Tod, Rastko Novakovich.
Exhibition features work 'Operations' (2007) collective work originally produced for exhibition Free Cinema Seven, O3ONE project, Belgrade, Serbia.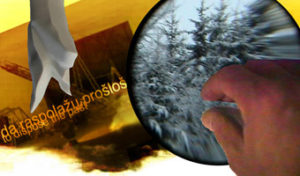 "Operations is a collaborative project utilizing key elements of cinema: image, sound and text. The work presented is the result of year-long activities by Free Cinema Seven, during which the group freely exchanged and edited different materials between the five group members. The process of cinema production is performed as a conversation about cinema. Individual and group concerns contribute to a creative process where the traces of each stage of production (editing, exchange, discussions, iterations) are allowed to exist within the final single screen video."