XTC Majalengka X George Clark
10 Village Video Festival
Jatiwangi Art Factory
15-16 December 2018
What can we do to bring the body closer to the place where we live? Walking may be one of them….
The XTC Majalengka motorbike enthusiast club collaborated with George Clark to take part in a mass walk following the hiking route from a group of grandfathers from Marsden in West Yorkshire. We invited more than 100 local members of XTC, to put aside their motorbikes and set out on foot across Majalengka's land, to experience their locality through new prism and observe the continuing changes towards its future as new industrial centre.
Screening and planning meeting
15 December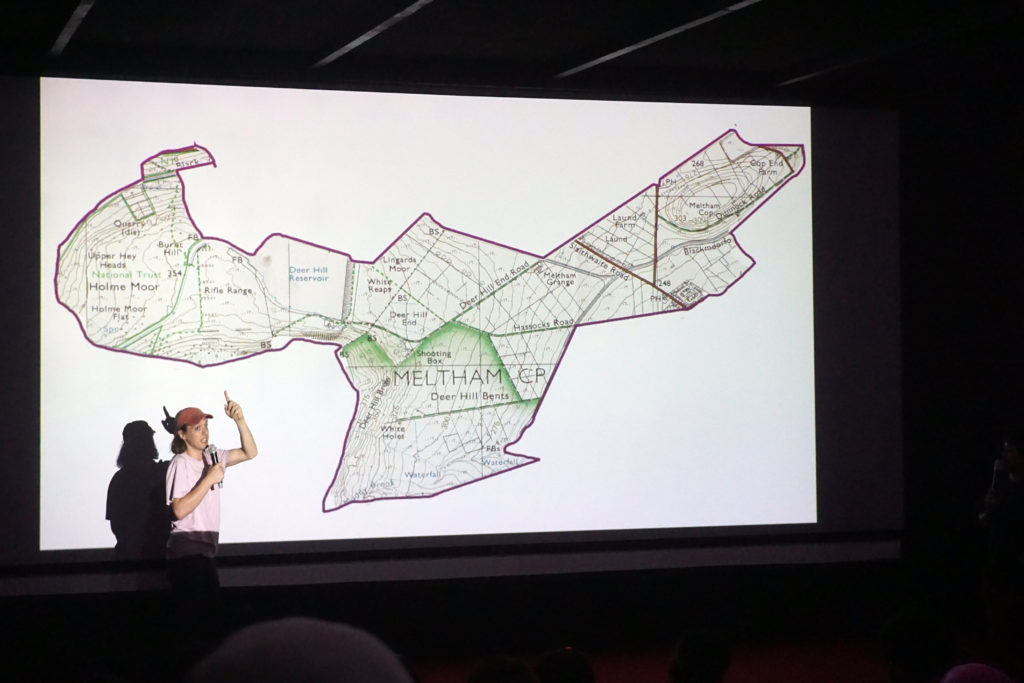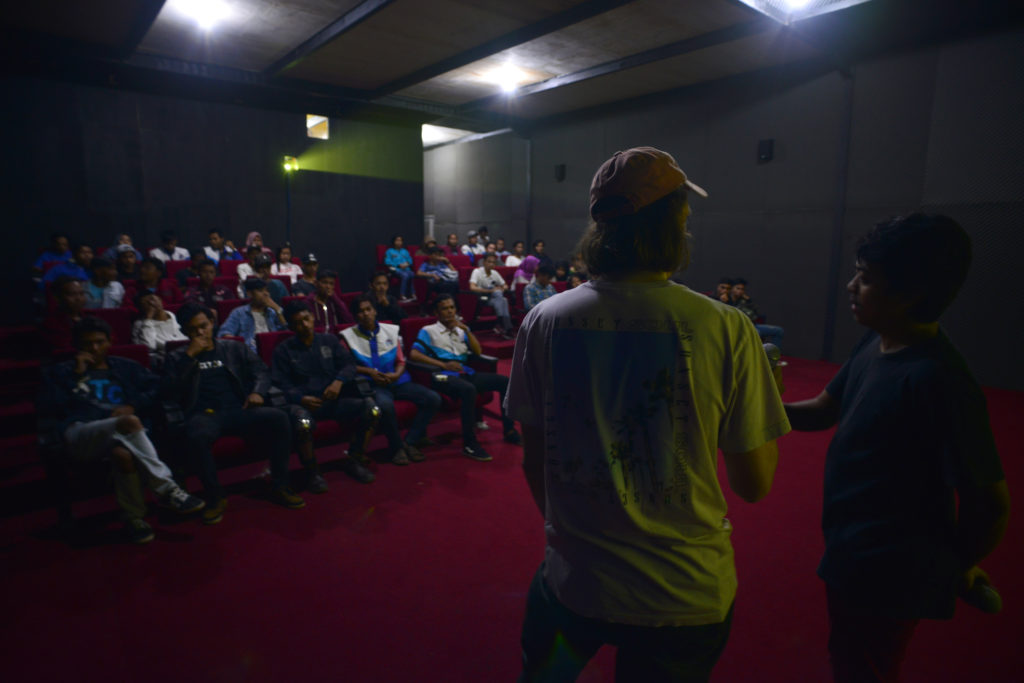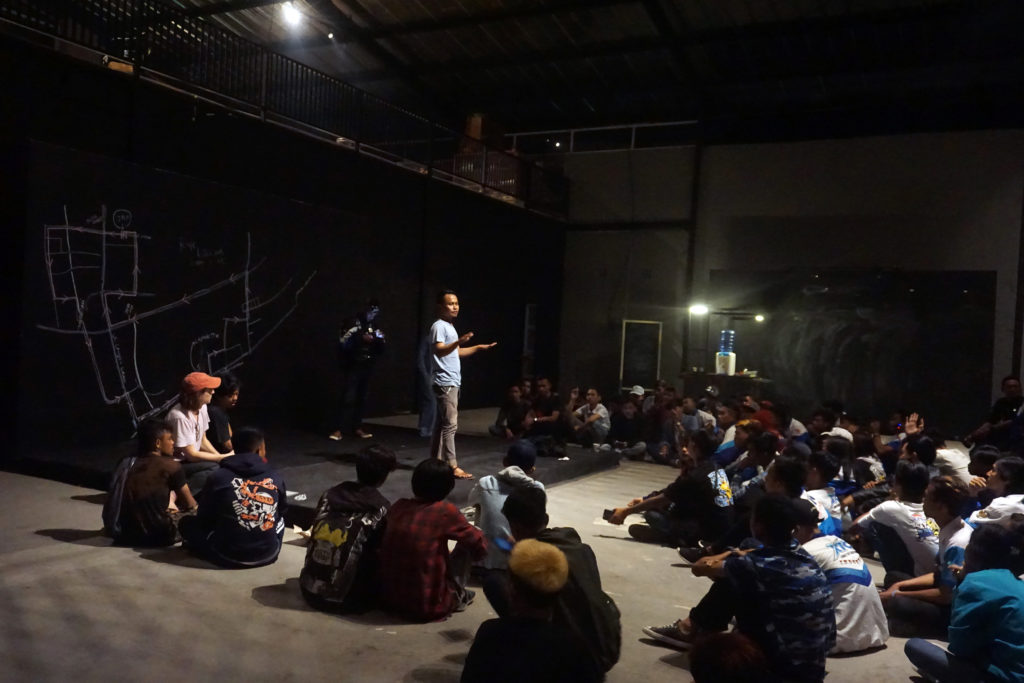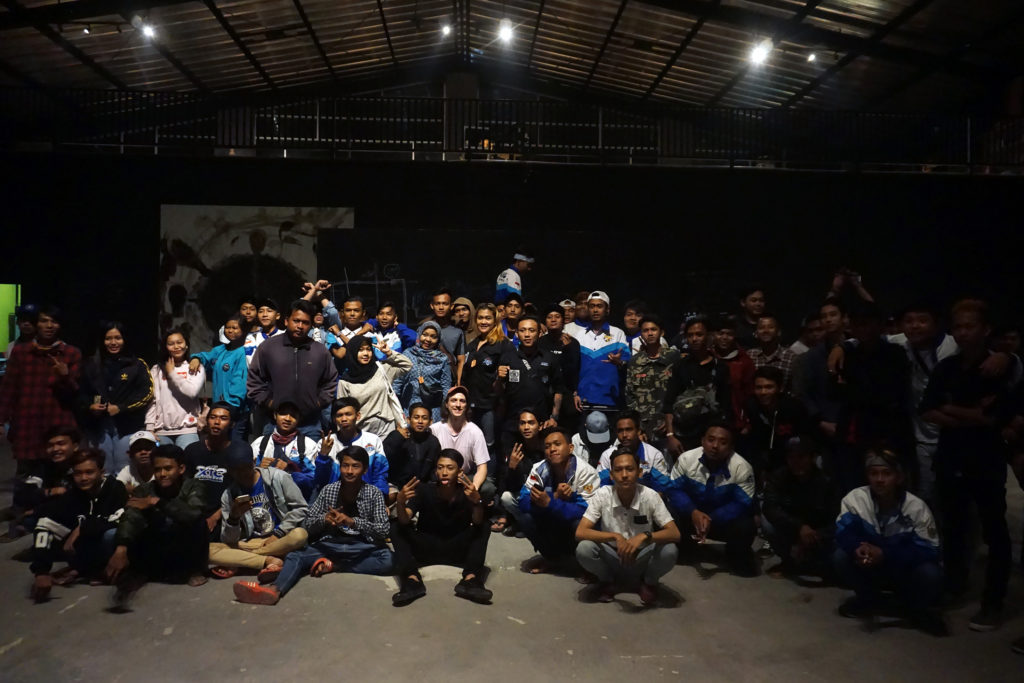 Walking Dad hike
16 December